How is Intellectual Property Handled in the Estate Planning Process?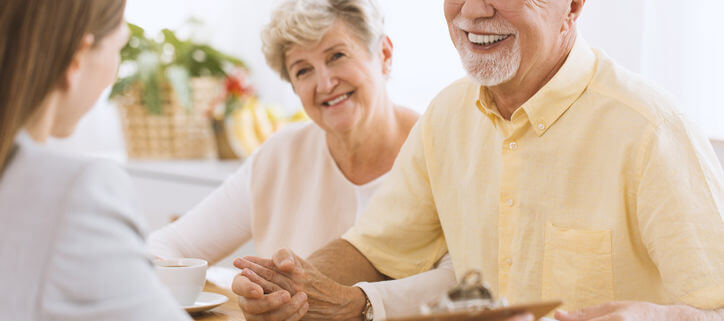 Many individuals who are approaching the estate planning process in Salt Lake City may be concerned about intellectual property. Otherwise known simply as "IPs," this intellectual property is often tremendously valuable. Even though these intangible ideas are mere "ideas" or concepts, they can be worth millions upon millions of dollars in certain circumstances. It goes without saying that these valuable assets must be handled carefully during the estate planning process. But how exactly are these assets handled?
If you want to approach this situation in the most efficient way possible, it's best to get in touch with a qualified, experienced estate planning attorney in Utah. These legal professionals have seen it all, and they can help you handle even potentially complex estate planning matters like the inheritance of intellectual property.
Determine Whether the IP Can Be Passed Down
The first step is to determine whether the intellectual property can actually be passed down to your heirs in the first place. While you may have come up with an idea that allowed a business to prosper, you need to ask yourself whether you actually hold the patent. In many cases, the business itself holds the patent, which means they alone reap the economic benefits of that intellectual property.
In addition, certain intellectual property may have become part of the public domain, which means that it can no longer be monetized. Patents generally protect inventions for 20 years. Copyrights last for the entirety of the author's lifetime, plus 70 years. Trademarks have no expiration date, as long as they are continuously renewed.
Determine the Value of the Intellectual Property
It's also a good idea to have your IP professionally appraised before you include it in your estate plan. This can be a difficult process, as intellectual property is often quite abstract. This is especially true if the IP hasn't been monetized yet, as the value is completely based on future projects and predictions.
Including the IP in Your Estate Plan
When you understand the value of your IP, you can decide whether to transfer it to your beneficiaries through lifetime gifts or through a bequest after your death. You should consider who among your family will have the ability to monetize the IP to its full extent. It may also be a good idea to appoint a trustee to manage the intellectual property so that your beneficiaries can reap the full benefits.
Enlist the Help of a Qualified Attorney Today
If you've been searching for a qualified, experienced estate planning attorney in Salt Lake City, look no further than Stephen J. Buhler, Attorney at Law. We specialize in estate planning, and we can help you put all of your affairs in order – including matters related to intellectual property. With our assistance, you can achieve peace of mind knowing that your wishes will be carefully followed after your passing. Book your consultation today.
Stephen Buhler, Attorney at Law
The Harmon Building
3540 South 4000 West, Suite 245
West Valley City, UT 84120
Phone: 801-964-6901
Email: [email protected]
Latest posts by efigueira
(see all)
https://estate-planning.usattorneys.com/wp-content/uploads/sites/2/2021/09/iStock-946120324.jpg
483
724
efigueira
https://usattorneys.com/wp-content/uploads/sites/2/2020/01/logo.svg
efigueira
2021-09-21 13:47:25
2021-09-21 13:47:25
How is Intellectual Property Handled in the Estate Planning Process?